How to Bake a Cake
How to bake a cake is a fun thing to learn! Baking cakes is part art, part science, and a whole lot of love. The homemade cakes that you make are just as good, if not better, than any that are put out by a professional pastry chef. You do something pastry chefs don't do-you put love for your family and friends into it, because they'll be the ones eating it. Do you remember the last cake that you ate in a restaurant? No? But, I bet that you can still remember the one that your mom made for you on your 10th birthday!

Once you get the basics down, cakes are easy and fun to make (and I don't know of anyone that doesn't like cake)! You do have to measure ingredients correctly when making cakes-there's more chemistry involved in baking cakes than in other types of cooking. Also, your oven temperature needs to be correct so your cake doesn't bake too fast or too slow.

Invest in some good baking pans and they'll return their cost many times over by turning out great desserts! Good pans will last a lifetime if they're properly taken care of. In fact, I'm still using the ones that my Grandma Nelva gave me many years ago; every time I use them they remind me of the wonderful cakes and pies that she used to bake when I was younger.

Follow recipe directions closely and you can learn how to bake a cake; but, there are little tricks to making different kinds of cakes that you'll learn after baking for a while. As you gain more experience you'll start to notice that you already know how a recipe should be put together to come out perfect. Eventually, with experience, you will know what ingredients are used in a certain kind of cake and why; that's when you'll be able to customize recipes to suit your own taste.

Baking can be a fun, learning experience every time; there's always something new to learn! The purpose of this section is to give you a head start with some tried-and-true tricks and methods in the art of how to bake a cake.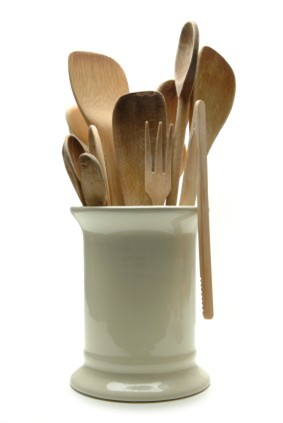 Cake Baking Tips
Cake Baking Pans
Cake Baking Supplies
Baking Conversions
Baking Substitutions
Baking With Kids
Causes Of Cake Failure
High Altitude Baking
Making a Chiffon Cake Recipe
Return to cakerecipes-r-us.com Home Page and leave How to Bake a Cake
[
?
] Subscribe To This Site
cakerecipes-r-us.com is continually updated with new recipes and articles. Check back often to see what's new or, use the "Subscribe To This Site" box to receive updates as soon as they are published.
Visit
piece-a-cake.com
to see pictures of beautiful, unique and delicious cakes for weddings, birthdays or any special occasion. We use the latest in wedding cake design software to create the perfect cake for your event.